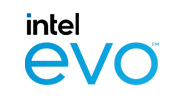 Meet a whole new class of laptops
Intel® Evo™ platform-based laptops have the perfect combination of purposeful technologies and specifications optimized for a highly portable, exceptional experience.
Learn more
Boundary-breaking performance
Designed specifically for thin and light laptops, the 11th Gen Intel® Core™ processors with Intel® Iris® Xe graphics are a leap forward in portable performance. From creating to productivity and even mainstream gaming, you will be able to accomplish more with more speed and ease.
Accelerate your experience
Intel® Optane™ memory delivers a personalized, responsive experience with minimum lag time by learning what programs you use most often and keeping them ready for use. It notices when your habits change over time and adapts so you never miss a beat.
Learn more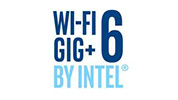 Great wireless experiences
Intel® Wi-Fi 6 solutions enable the fastest wireless speeds for PCs, with more responsive performance, enhanced security and reliability, faster uploads and downloads, and longer battery life.
Featured Products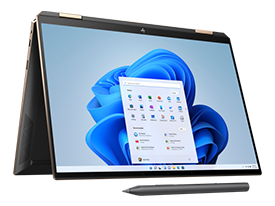 HP Spectre x360
Convertible Laptop
Windows 11 Home
11th Gen Intel® Core™ i7 processor
Customize & buy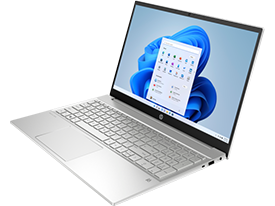 HP Pavilion Laptop
- 15t touch optional
Windows 11 Home
11th Gen Intel® Core™ i5 processor
Customize & buy
OMEN 30L Desktop
GT13-0380t
Windows 11 Home
11th Gen Intel® Core™ i7 processor
Customize & buy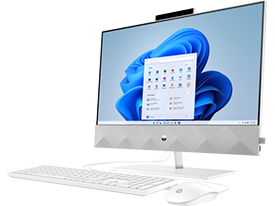 HP All-in-One 24
-k0215t touch optional
Windows 11 Home
10th Gen Intel® Core™ i3 processor
Customize & buy
Power and performance from new 11th Generation Intel® Core™ processors
When you need a high-tech computing solution that can keep you going for the long haul, you'll want to consider HP 11th Generation laptops or PCs.
Updated hardware guarantees you're prepared for whatever the future holds, whether you depend on a rich multimedia experience for gaming and design or you need deep storage capacity and plenty of memory.
Built around powerful new 11th Generation Intel® Core™ processors, these devices offer durability and strong specs in a variety of different styles. Whether you're working at your home office or immersed in a large office workgroup, we have what you need.
If your work style demands freedom, try one of our Intel Core notebooks or convertible laptops. And if portability isn't a priority, you'll find plenty of options for a stationary boost with our stylishly redesigned classic tower and PC configurations.
Loaded with ultra-modern connectivity and hardware features
The core of HP computers with Intel's 11th Generation tech may be a strong processor, but that's only so useful without strong peripherals. To give you a consistently robust experience, we've done everything we can to back you up, starting with dynamic Intel Optane™ memory for computing that feels more seamless.
Need a device that's ready for gaming or multimedia? You'll find vivid depth and detail within each new title thanks to Intel Iris™ graphics processors built right into your device's CPU.
You'll also enjoy fast and reliable connections thanks to dual-band Intel Wireless-AC with 4K for a clearer streaming experience. They're also designed for easy connectivity, transfers, and input/output through the latest Thunderbolt™ 3 ports.
Simplicity and convenience from our Intel Core i Notebooks
For mobile computing, look no further than the wide variety of Intel 11th Generation laptops. These devices range from compact, dedicated gaming rigs like the HP OMEN 17 Laptop, to the surprisingly affordable HP Pavilion 15 Laptop with an SSD and 16GB of Intel Optane memory.
Do you want seriously compact performance with a stylish exterior and accessible price point? We've got you covered.
Check out the slim measurements and quad-core processing power of the HP Spectre x360 15t Touch Laptop. It's even got security to match with an IR camera and fingerprint reader to help prevent any compromises to your device or data.
While it's incorporated into many of our premium options, you'll find touch screen variants included throughout the entire range of HP Spectre laptops. Some come with touch screen standard while others are optional as part of upgraded configurations.
Liberate your routine with our revolutionary four-mode convertible laptop
HP® also offers convertible laptop options for mixed work styles, and there are several powerful examples from our i7 11th Generation laptop range.
Built with steel-encased 360-degree hinges for conversion capabilities, this design allows the user to work in four different modes.
Go where you want and work the way you want starting with familiar standard and tablet modes. That's alongside two intermediate configurations that make the laptop's keyboard more discreet for greater convenience during video and touch screen-dependent tasks.
For affordability, it's hard to beat the HP Pavilion 15t Laptop. Featuring 16GB worth of DDR4-2666 SDRAM and 16GB of Intel Optane memory for storage acceleration, it's wrapped up in a sleek design with an ultra-bright, WLED-backlit touch screen display and audio by Bang & Olufsen.
Or you can boost your base memory to as much as 16GB and upgrade to NVIDIA® GeForce® MX150 graphics with the HP Spectre x360 15-inch Touch Screen Convertible Laptop. It features media boosts similar to the HP ENVY, but adds a slate of new performance potential like an SSD to handle all of your storage needs.
Both also come with long battery lives and the assurance of ENERGY STAR® certification, so there's nothing to hold you back.
Classic style and unparalleled desktop computing
Maybe you're less interested in mobility and demand more pure performance? We can help here, too, with our classic PC tower configurations that are adapted and expanded to accommodate serious graphics and storage tech.
Our tower range is just as varied as our notebooks. We have home and office models designed for smooth operating and others with a stronger focus on media.
For home and office, choose between options like the HP ENVY Desktop TE01, which has an 11th Generation Intel Core i7-10700 and integrated graphics.
Shopping our 11th Generation tech is also a gamer's dream and we have several configurations designed specifically to support mixed reality hardware.
Streamline your office with our convenient all-in-one design
If you're looking to cut back on the clutter without sacrificing performance, consider our streamlined, all-in-one PC design with options to suit any budget.
It all starts with the HP 27-inch All-in-One that features 16GB of RAM, Intel UHD Graphics, and a generous 27-inch display.
Or you can upgrade to the powerful HP ENVY 31.5-inch All-in-One, which has an even bigger display at just under 32- inches and NVIDIA GeForce graphics. It also comes with 16GB of memory and the assurance of mixed HDD and SSD storage.
Stay ahead of the curve
Keeping your tech updated while staying on top of the latest developments can be challenging, and we know that your best work can depend on having the most recent and powerful hardware.
That's the immediate and the long-term advantage of investing in new tech now. Get access to the most advanced systems immediately and prepare for the future with an HP 11th Generation laptop or PC that stands the test of time.